Service or repair on production and laboratory equipment
Production and laboratory equipment
Our engineers have comprehensive experience of supporting various kinds of production and laboratory equipment.
Maintenance capabilities
Production equipment : vacuum process, surface and thermal treatment, machining, assembly, test…
Laboratory equipment (i.e. chemical or physical lab): precision balances, refrigerators, incubators, autoclaves, centrifuges, PH-meters…
On-site installation, commissioning, setting-up.
Calibration, helium leak detection, residual gas analysis.
Equipment transfer.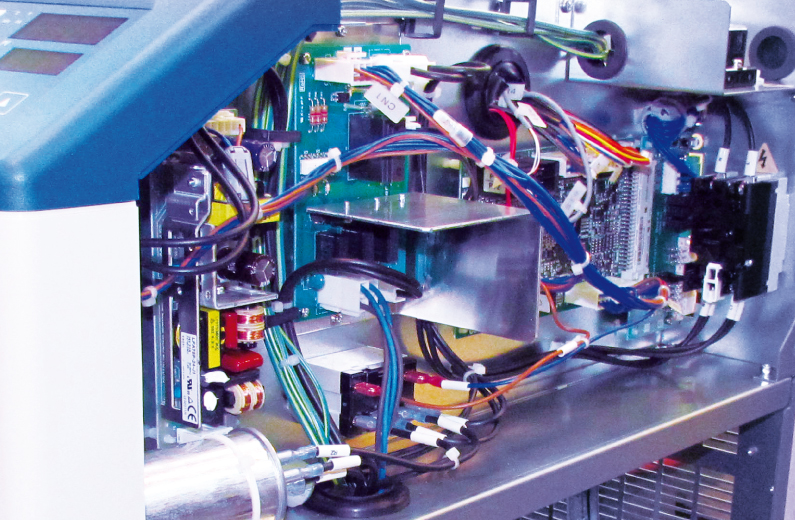 Examples of serviced brands
ACCULAB
EDWARDS
SATORIUS
OERLIKON BALZERS
ELCOMETER
METTLER TOLEDO
LAUDA
LYTRON
KERN
THERMO SYSTEMS
MTA
APPLIED MATERIALS
ADVANCED THERMAL SCIENCES
WEISS TECHNIL
LAM RESEARCH
…
Markets served
ACADEMIC RESEARCH
APPLIED RESEARCH
LIFE SCIENCE
PHARMA
FOOD INDUSTRY
PACKAGING
AUTOMOTIVE
METAL TREATMENT
SEMICONDUCTOR
PHOTOVOLTAICS
NUCLEAR ENERGY
AEROSPACE
References
L'OREAL
ABB
BIOMERIEUX
AREVA
SOFRADIR
CONSTELLIUM
ALTIS
ATMEL
CNRS
INES
ULIS
GULLIVER
THALES ALENIA SPACE
…
Capabilities
PH Meters
Thermometers
Precision balances
Incubators
Ovens
Refrigerators
Chillers
Centrifuge
Particle counters
Vacuum drying ovens
Freeze dryers
Autoclaves
Agitators
Heating baths
Mixers
Air samplers
Oscilloscopes
Logic analysers
Cryothermostats
Compressors