Vacuum technology - Gas analysis
Vacuum facility
At 40-30 France vacuum facility we service around 3500 pumps on a year basis and this facility operates 7d/ week. St-Geoirs plant is organized in separated zones in order to avoid cross-contamination.
Maintenance capabilities
Vacuum pumps of all brands, from primary to ultrahigh vacuum. Wet, dry, turbomolecular, cryogenic, ionic.
Manual, pneumatic and motorised valves of all brands, all sizes.
Accessories and vacuum connections.
Manometers, Mass Flow Controllers (MFC).
Helium leak detection, analysis of residual gas.
Calibration of manometers and reference leak.
Maintenance, calibration and repair of leak detectors, spectrometers.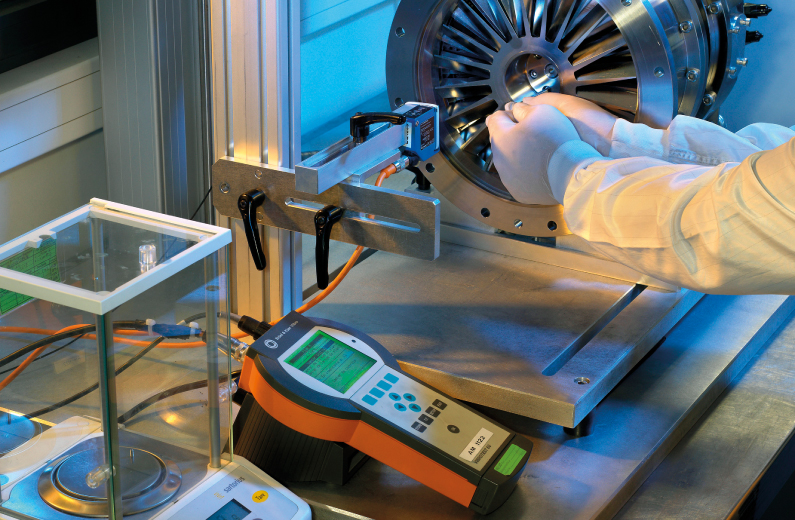 Examples of serviced brands
Agilent
Edwards
Brooks Instrument
Inficon
Vaccubrand
KNF LAB
Pfeiffer Vacuum
Busch
Adixen
CTI-Cryogenics
Oerlikon
…
Markets
ACADEMIC RESEARCH
LIFE SCIENCE
PHARMA
FOOD INDUSTRY
PLASTICS
METAL TREATMENT
AUTOMOTIVE
SEMICONDUCTOR
NUCLEAR
AEROSPACE
References
STMICROELECTRONICS
FRAUNHOFER
IMEC
CEA
ESRF
CNRS
CERN
FREESCALE
SOLEIL
SCHNEIDER ELECTRIC
ATMEL
DASSAULT AVIATION
AIRBUS
SAFRAN
ON SEMICONDUCTOR
BIOMERIEUX
Additional services
Exhaust & flange & tubing cleaning
Leak testing
Draining & oil refilling
Filter exchange
Parts & consumables supply
Capabilities
Vacuum pressure
Leak measurement
Dimensions
Torque
Weight
Force
Resistivity
Gas spectrometry
Gas & liquid flow
Temperature
PH
Vibration
Speed