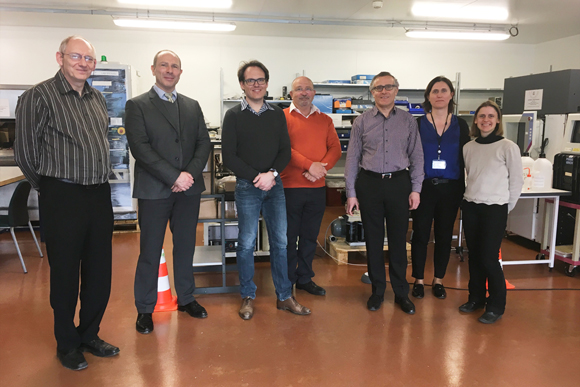 40-30, UDIMEC and AFPI launch together a new CQPM*
40-30 is glad to announce the roll out of a new CQPM, "Vacuum systems maintenance technician for industry and research".
Set up in partnership with Isère UDIMEC**, this training program responds to a growing demand for recruitment in industry in general, and to a career opportunities offer in the area of vacuum systems, in particular. Especially, considering that Grenoble is renown as an innovation campus in micro and nanotechnology, thus, in vacuum technology, as well.
Open to all candidates, this certificate provides a high-quality level of training; for bachelor degree owners and for those with a first industrial experience, this training offer may be a way to redirect their career path within labour market.
First apprenticeship sessions will be open jointly with AFPI*** starting in October.
For registrations and more information, please contact Laurence Freulon.
* CQPM – Certificate of Parity Qualification in Metallurgy
** UDIMEC – Departmental Union of Metallurgical, Electrical and Allied Industries of Isère
*** AFPI – the Association for Professional Training in Industry
Laurence Freulon
Training Group Manager