Pumps & Valves Exhibition, 20 -21 April, Antwerpen, Belgium
40-30 will participate to the Pumps & Valves Exhibition on 20th and 21st of April in Antwerpen, Belgium.
Come and visit us at booth F4047, where we'll be exhibiting together with Agilent Vacuum Products and T.C.P.S. NV, our sales representative in Belgium.
Focused on technologies and innovations in the field of industrial pumps, valves and seals, the exhibition agenda includes :
• more than 300 exhibitors in pump systems, equipment for industrial processing, industrial maintenance,
• 10 masterclasses from specialized key note speakers,
• live demonstrations at the floor,
• innovations,
• conference program with free 'how to' presentations.
Register NOW: click here..
Irina Fedorenco
Communication Group
T +33 (0)4 76 84 40 30
irina.fedorenco@40-30.com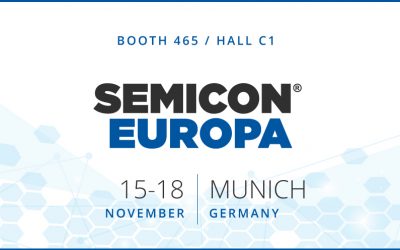 Visit us at SEMICON Europa 2022 in Munich, from 15th to 18th of November. Visit us at our booth C1-465.
read more