Vacuum technology & Maintenance training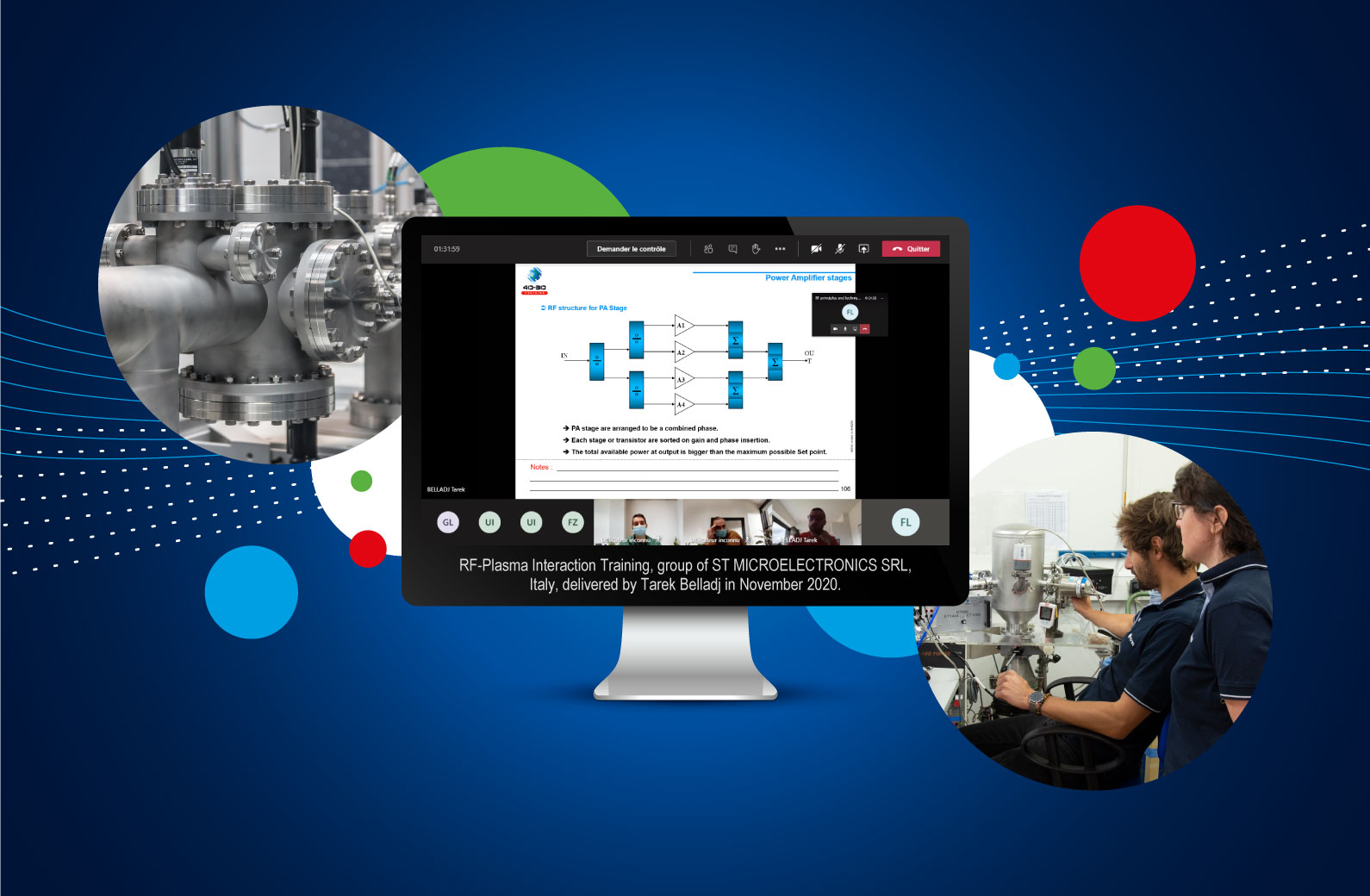 RF-Plasma Interaction Training, group of ST MICROELECTRONICS SRL, Italy, delivered by Tarek Belladj in November 2020.
40-30 shares its technical knowledge with its customers!
Whether at a distance, by virtual classroom or e-learning, in 40-30 training centers and workshops or even on your industrial site, our experts are at your disposal to train your teams and improve your performance.
In 2020, despite the health crisis, more than 20 companies and research centers have benefited from our distance learning courses. Thank you to the employees of ST MICROELECTRONICS SRL, AIRBUS, CERN, GE POWER, ITER, ROTAREX, CEA, THALES and many others for the moments shared with our trainers during Live Online Classes !
40-30 develops new digital training solutions to make training even more effective, user-friendly and engaging!
REMOTE TRAINING – SCHEDULE
Laurence FREULON
Training Group Manager
T +33 (0)4 76 84 40 30
laurence.freulon@40-30.fr
Remote training & blended learning