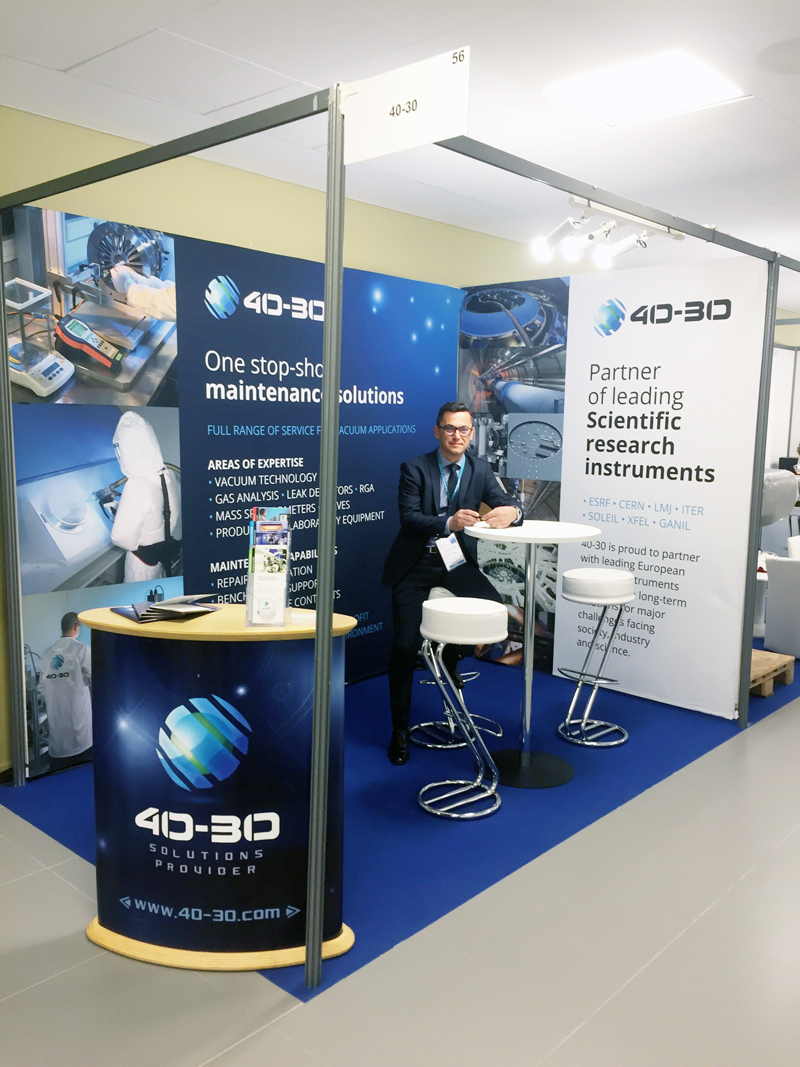 40-30 is pleased to seeing you to booth 56 of the ITER Business Forum until March 28, 2019 at the Palais des Congrès Antibes Juan-les-Pins.
40-30 takes part in this great adventure as an industrial support in vacuum technologies and in particular with NDT (Non Destructive Testing) leak testing. The Air Liquide 40-30 consortium (AL 40-30) signed an industrial support contract in 2014 with ITER Organization on behalf of the vacuum group. We also work on engineering and maintenance topics for a group of industrial companies that have won markets with ITER Organization and the Fusion for Energy (F4E) network.
Our core business is based on service around vacuum technologies and processes. We provide in particular maintenance and repair of vacuum pumps, leak detectors, electronic components and subassemblies, accessories and other high-tech equipment. We also offer a wide range of associated services such as decontamination and ultra clean parts cleaning, leak testing, residual gas analysis and calibration of vacuum gauges down to 10-8 mbar.
We look forward to seeing you,
The 40-30 team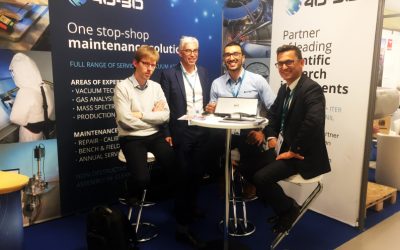 We would like to take the opportunity to thank our customers, our partners and all the companies we met. It was a pleasure to welcome you to our booth and to participate in the B2B meetings that were of great quality. We hope you had a good time at the event, and that...
leer más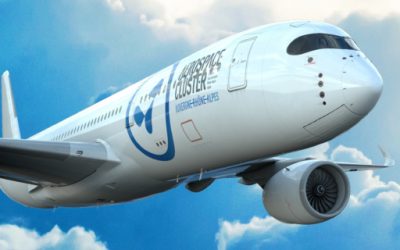 Aerospace Cluster, network of aerospace and defense industry players in Auvergne-Rhône-Alpes region Aerospace Cluster Auvergne-Rhône-Alpes federates all regional players (companies, research laboratories and training centres) specialised in design, production and...
leer más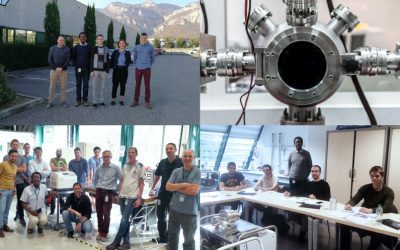 Technicians, engineers and PhD students from IMEC in Belgium, CERN in Switzerland, LIST in Luxembourg, CLPU and ALBA Synchrotron in Spain came to the 40-30 Grenoble sites in 2018 to spend a few days with Michel THIAM. Michel, a 40-30 research engineer and consultant,...
leer más