ITER – Large Seal Test Rig (LSTR)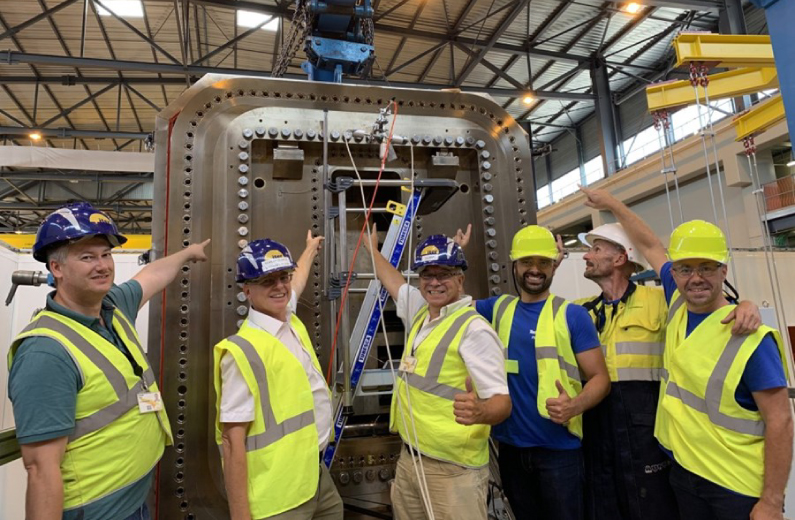 Celebrating the world-record-breaking performance were ITER team members David Laugier, Robert Pearce and Eamonn Quinn, and Adrien Bommenel, Gines Murcia, and Frédéric Sauvinet from Technetics. Retrieved from https://www.iter.org
Our team was involved in the assembly, adjustment and leak tests. Record performances have been obtained under ITER's LSTR program.
Various operations were carried out :
– Adjustment and assembly of the lifting tool to fix and lift the metal Helicoflex double seals, preparation of the installation of the seal on the flange and also installation of the Helicoflex double seal (2129×1692 mm) on the inner flange of the LSTR.
– Assembling together the flange and the Back plate using electric torque wrenches. For this operation which lasted several hours, a team of three engineers tightened this assembly according to a very accurate procedure.
– Global helium test of the double metal seal which was very conclusive. Indeed, the tightness is in the criteria required by ITER and according to Technetics, the manufacturer of metal seals, it is the largest double tore seal ever sealed at this level (1.6e-10mbar. L/s) !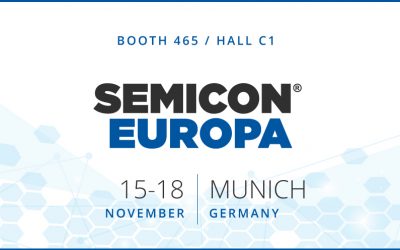 Visit us at SEMICON Europa 2022 in Munich, from 15th to 18th of November. Visit us at our booth C1-465.
read more